Bus Transfers To and From Ajaccio Airport



Buses from Ajaccio Napoleon Bonaparte Airport with Bus Routes and Times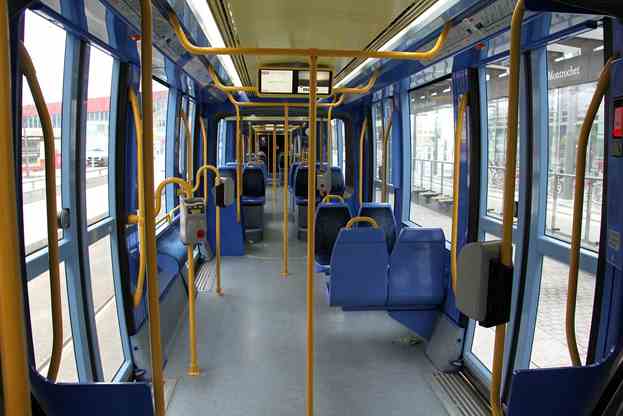 When arriving at Ajaccio Napoleon Bonaparte Airport (AJA) please remember to collect your entire luggage from the baggage claim area before proceeding to find the chosen option of transfer from the airport. Available options for transfer include rental cars, taxis and shuttle bus.
Buses at Ajaccio Airport
A shuttle bus service, Line 8, is available for transfer to Ajaccio city center.
Buses take approximately 20-30 minutes depending on where you want to go along the route that travels between the airport and the bus/train station, Gare CFC, with several stops along the way.
The schedule varies depending on the season with more frequency during the summer period than during the winter period. The summer period is the period from April 20th to October 6th.
Buses depart with on the same schedule each day of the week within the period, with no changes for weekends or bank holidays.
During the summer period the first departure leaves the airport at 5.20 AM/5.20 and the last departure leaves at 11.30 PM/23.20. In the opposite direction the first departure leaves at 5.00 AM/5.00 and the last at 11.05 PM/23.05. The frequency varies throughout the day with no more than 1 hour and 15 minutes and no less than 30 minutes in between the departures.
During the winter season departures begin later in the morning and end earlier in the evening and the frequency is lesser with approximately 1 hour in between each departure.
Tickets can be purchased through the app Muvis 5.
Times are given as an indicator more than an exact time depending on traffic and will be more noticeable during rush hours.