Tesla Car Rentals at Ajaccio Airport
UNBEATABLE VALUE CAR RENTAL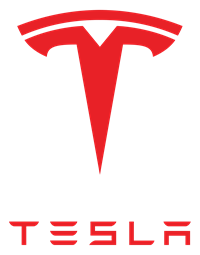 Tesla - Ajaccio Airport
check_circle
4 Tesla car rental quotations searched.
Popular Tesla models to rent:
About Tesla Rental Cars at Ajaccio Airport
Tesla, a brand synonymous with innovation, luxury, and sustainability, has gained worldwide recognition for its high-performance electric vehicles. It's not just a car manufacturer; it's a tech company on wheels. Tesla's brand values revolve around reducing environmental impact, enhancing safety, and pushing the boundaries of automotive technology.
Travelers visiting Ajaccio via Ajaccio Airport can experience the best of Tesla through rentals available at the airport. Whether you're a business traveler attending a high-profile meeting or a leisure traveler exploring the picturesque landscapes, Tesla rentals offer a unique and environmentally friendly way to get around.
Experience Efficiency with Tesla Model 3 at Ajaccio
The Tesla Model 3, offered by SIXT, is a perfect blend of efficiency and performance. This sleek sedan, with its impressive range and acceleration, is an ideal match for business travelers who value time and efficiency. Its autopilot features also ensure a relaxed and safe drive across Ajaccio's scenic roads. What's more, the Model 3's zero-emission status aligns with eco-conscious travelers, amplifying their contribution to Ajaccio's pristine environment.
Explore Ajaccio in Comfort with the Tesla Model Y
Offered by SIXT, the Tesla Model Y takes comfort and convenience to another level. This compact SUV, with its spacious interior and flexible cargo space, is perfect for families or groups looking for the best value Ajaccio Airport Car Rental. Its long-range capabilities ensure uninterrupted exploration of Ajaccio's stunning landscapes. Not to forget, the Model Y's eco-friendly features leave a minimal carbon footprint, making your journey around Ajaccio even more rewarding.
Tesla's rentals at Ajaccio Airport offer an unparalleled driving experience, combining luxury, safety, and sustainability. Whether you're here for business or leisure, Tesla ensures your journey is as memorable as the destination itself.
Tesla Vehicle Rentals by Group Available at Ajaccio Airport
Which Car Rental Companies Offer Rental of Tesla Cars from Ajaccio Airport?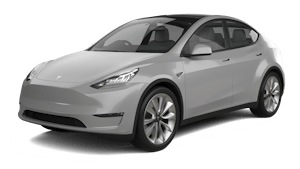 Tesla Model Y Rental Vehicles - Specifications
Drive wheels
Rear wheel drive
Max trunk capacity
1926 l
Drive wheels
Rear wheel drive
Max trunk capacity
1926 l
Max trunk capacity
1926 l
The specifications shown are for informational purposes only, we cannot guarantee the exact Tesla Model Y vehicle model and specifications you will receive. For specific details you should check with the given car rental company at Ajaccio Airport.
Tesla Vehicle Rental at Ajaccio Airport - FAQ
question_answer Which car rental companies offer Tesla car rentals at Ajaccio Airport?
The following car rental companies at Ajaccio Airport offer a range of models of Tesla:
SIXT
question_answer Which car rental company at Ajaccio Airport offers the cheapest Tesla car rentals?
question_answer Which automatic Tesla cars are available to rent at Ajaccio Airport?
Alternative Car Brands Available to Rent at Ajaccio Airport
We have 54 different types of vehicles from 16 manufacturers provided by 10 car rental companies at Ajaccio Airport.